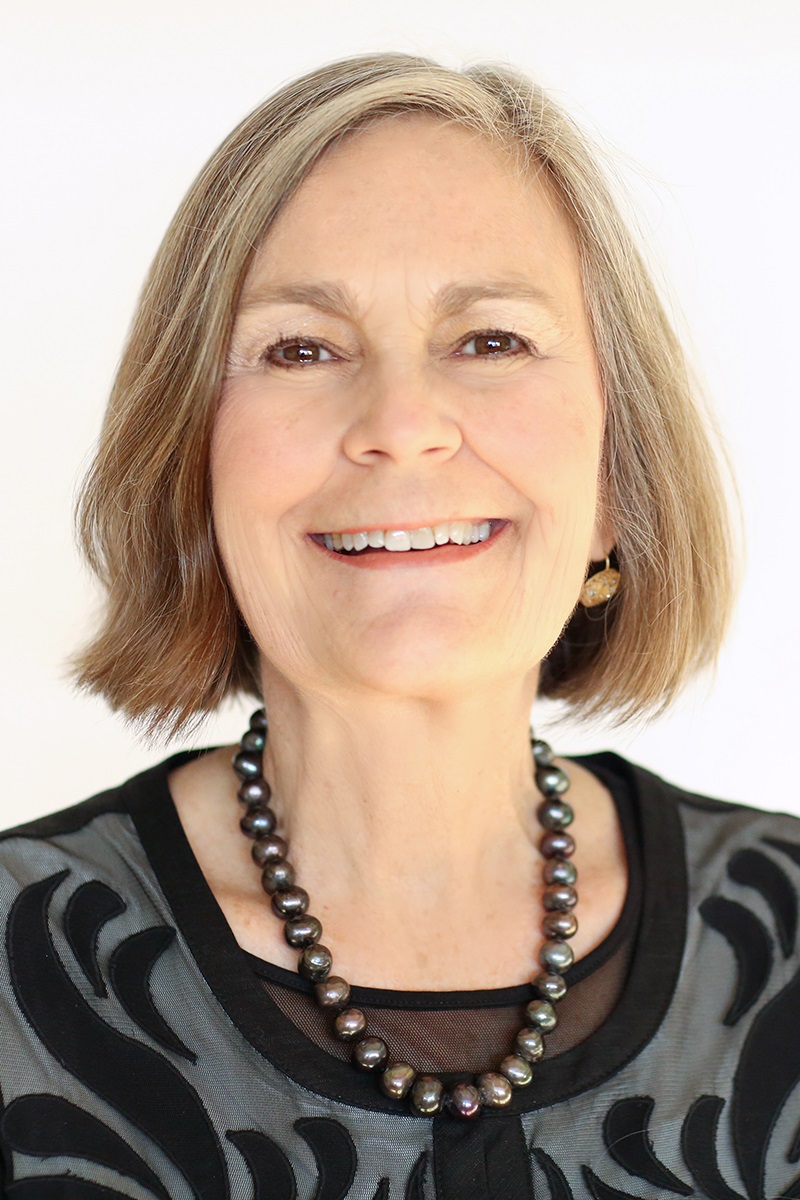 Diane Dillard, Vice President
ABR; CRS; GRI Graduate;
CLHMS; Million Dollar Guild
diane.dillard@sothebysrealty.com
Active in Austin RE since 1991
Born in Midland Texas
Kuper Sotheby's 2015 award - Most Sold Properties
Past member Austin's Elite 25
My favorite part of Real Estate is a genuinely Happy Buyer and Seller at the closing of a transaction
Graduated St Edward's University Austin Texas
Hidden talent - the ability to connect on Heart level do what's right for the buyer and seller creating a WIN/WIN for all.
Diane was born in Midland but now calls Austin home. For over 26 years, Diane's knowledge and experience has helped families find their perfect home throughout the Austin metroplex area, while building lifetime relationships with them. She's lived in Rollingwood since 1978 and specializes in the Rollingwood/Westlake area. In fact, she's moved over 50 families into the community. Diane attended St. Edward's University and received a Bachelor's of Arts in English and began her real estate career in 1991. Her designations include Accredited Buyers Representative (ABR), Certified Residential Specialist (CRS), Certified Luxury Home Marketing Specialist (CLHMS), Million Dollar Guild, and Graduate of the Realtor Institute (GRI). Also, her 2013 performance merited a place in the 2014 "Austin's Elite 25," representing the top 1% of Austin agents. Diane is a professional and has been named as one of the top realtors in Austin, from selling new home construction to resale homes in established neighborhoods. She is familiar with product inventory and builders' custom designs, from starter homes to elegant estates. Diane has a keen eye for value in the Austin Real Estate market. She is dedicated to her clients, hardworking and eager to serve your Real Estate needs. Diane says, "I am grateful to have three generations of Dillards residing in Rollingwood and supporting this community that Bob and I have called home for the last 39 years. I look forward to continuing to work with current and future residents of this wonderful city we call home."


Favorite Book:
The Bible
Favorite Movie:
It's a Wonderful Life
Favorite Getaway:
Costa Rica family vacation
My Hero:
My mother and father
Favorite Holiday:
Christmas - Celebrate the Birth of Jesus
Favorite Family Tradition:
Celebrate Krista Dillard's birthday - Christmas Eve and Celebrate Bobby Dillard's birthday - Christmas Day
Proudest Accomplishments:
My marriage, kids, grandkids. We are blessed with a beautiful and lovingly connected family who truly enjoy each other.
Hobbies:
Gardening, Flowers and Birds - I use to laugh at Bird Watchers and now I am one!
Pet:
One Border Collie named Sweetie Pie
Motivation:
Hard work pays
My Hope:
I hope my greatest impact to others is my transparent nature fueling fairness for all and total integrity in my family and work.
Client Testimonials
Jean and I have just sold our Austin Texas residence with Diane Dillard a Realtor with Kuper Sotheby's International Realty. She was extremely effective with the listing, marketing, negotiating and securing an acceptable contract for us. We maximized the market value received on our property. She facilitated the contract and also managed our move out (furniture) with our movers through closing. Diane went above and beyond in her services to us. Ultimately she created a WIN WIN for us all. She was added value throughout the process, connecting to the buyer's agent and satisfying all parties. Due to our experience with Diane and with her competence, Jean and I endorse her integrity and hard work for any potential sellers or buyers coming to Austin and looking for an experienced and excellent agent.
- Randy and Jean F
We love Diane! She is very professional, very knowledgeable, and provided helpful insight for us based on her experience. That combination of knowledge and experience is exactly what you are looking for when choosing a real estate agent. We would highly recommend her.
- John and Kelli C
Thanks, Diane! You are without a doubt the best realtor I have ever come across. Selling my condo in days after I first approached you for help, before the listing even was even posted, and for a handsome profit for me as well. You have no idea how much I appreciate your attention to detail, and your hard work, so that the sale could be so painless for me. I hope we can stay in touch.
- Jerry V
Diane is amazing. I very much appreciate and recommend her as a knowledgeable, high-powered professional. Before I called her, I interviewed several other realtors. The first one was unenthusiastic about trying to sell my house--even though he had been very enthusiastic when he helped me buy it several years ago! The second realtor I interviewed said he couldn't find any comparables in order to price the house. The third one's approach was practical and acceptable to me, but lacked pizzazz. I finally realized that I should call Diane when I saw the Amelia Bullock signs all around the neighborhood. When I met her, her energy level and comprehensive viewpoint about the market was way out in front of the others. And, when I got a solid offer on my house within four days of listing it, I knew I had made the right choice. Because of her personality and expertise the sale went smoothly and quickly.
- Martha K
Diane guided us in setting a fair market price and was extremely professional in handling the sale. Due to her savvy market knowledge and connections in the community, she was able to find us a buyer within 12 hours. She worked hard to get the contract written and signed by all parties within the same 12 hours. Diane was able to meet all parties' needs. She negotiated with the buyer on our behalf. Consequently, the buyer got a great piece of property and we, the sellers, got full asking price. I would not hesitate to do business again with her. In fact, I look forward to it.
- Leslee D
Jane and I want to thank you for the fine job you did to sell our home. Not only did you manage to get us what we believe was a very fair price, and very quickly at that, you also successfully enabled me to keep the process in proper focus even when I was becoming frustrated by this same process. Most importantly, you kept your word at every instance and treated us fairly and with respect. I will be sure to mention your name should the occasion arise!
- Art and Jane B
I am writing in reference to my friend and realtor, Diane Dillard. Personally, I have known Diane and her family for over 20 years. Diane has been instrumental as my professional realtor for 10 or those 20 years. I know firsthand how tirelessly she works for her clients to the desired end, whether the real estate situation be a sale or purchase. Over the years Diane has made herself available to me in my quest for that perfect piece of real estate. She has a plethora of service people at her disposal to handle repairs and necessary maintenance details. Diane always bears in mind, during emotional property exchanges, that the end result is a satisfied real estate client. I would highly recommend Diane Dillard as a professional realtor.
- Carol H
Diane thanks for the flowers and champagne, but even more for your help and good advice during the process of buying this place. Youve been great to work with and its easy to see why youre a big producer for your firm. Amy and I are thrilled with this place and look forward to having you and your husband over for dinner when we get moved in.
- Matt and Amy R
Diane Dillard totally exceeded my expectations as a market expert, project manager and customer-oriented realtor. She understood my particular needs and guided me through the challenges of selling a landmark-designated property, communicating almost daily with the city personnel regarding the demolition permit. Diane presided over multiple versions of the buyer-seller contract, communicating professionally with the buyer. No one could have been more responsive to all the steps needed to finally sell my home. Diane is a true professional who ended up being a good friend.
- Linda K